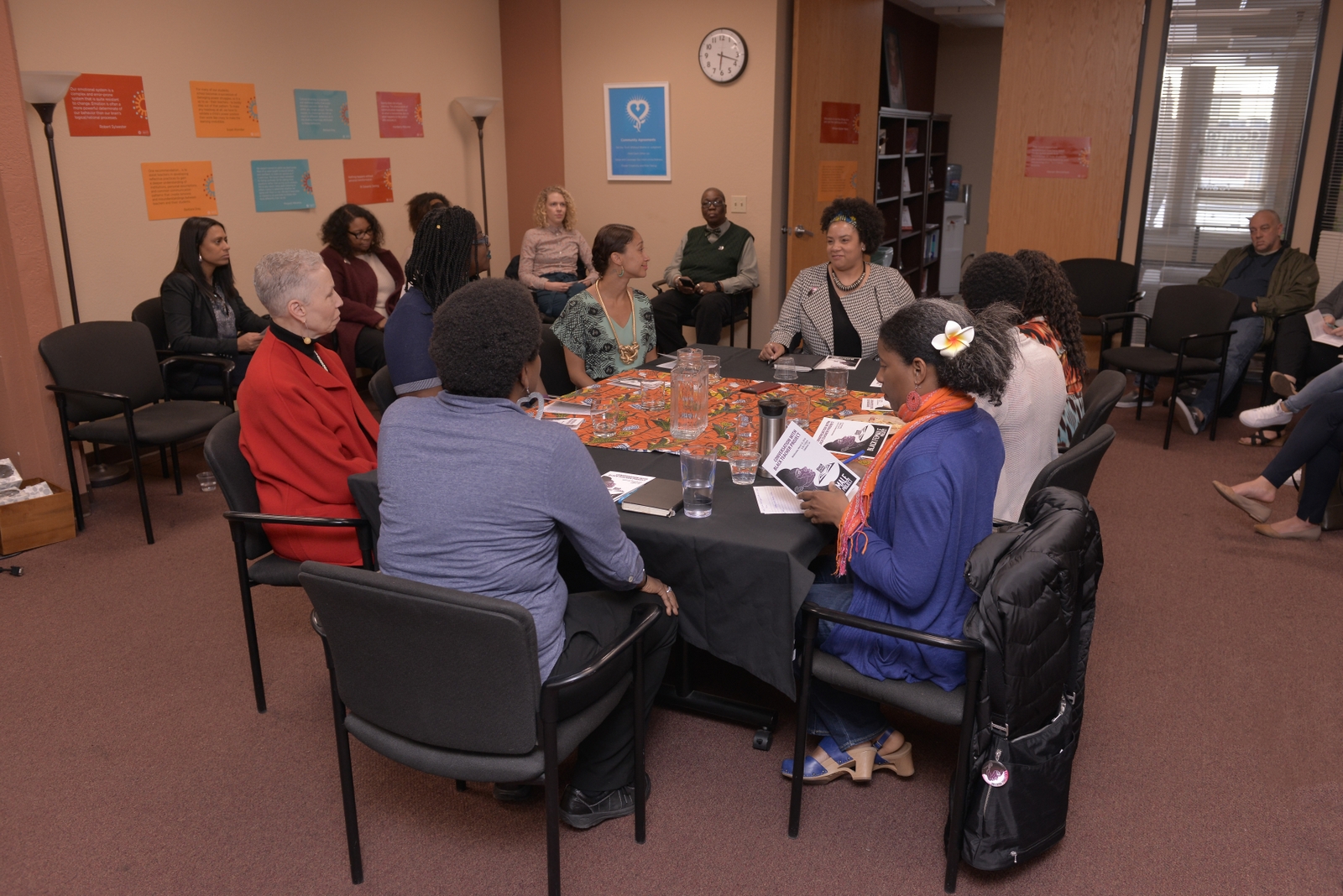 On March 23, 2016 Black Teacher Project and BlackFemaleProject co-hosted a Conversation in honor of Black History and Women's History Month. We heard from Black female teachers and learned how they navigate structural racism and sexism in the classroom and beyond. The event was a success for participants and observers alike!
It was an absolutely wonderful event. The simplicity of the design of the conversation was really profound and allowed the wisdom [of educators] to be heard. I learned a lot from them and they gave me so much hope!
-Alissa Hauser, Observer

It was a privilege and I feel blessed to have been in the room as well as given the opportunity to share my experiences.
-Diane R. Thompson, Participant

Thank you for organizing the event and for inviting me to attend. It was an honor to be a part of the conversation and I hope I will be invited back.
-Shannon Erby, Participant
Special thanks to Micia Mosely Founder, Executive Director of Black Teacher Project; conversation participants Belinda Bellinger, Lynn Haynes Dodd, Ericka Duke, Shannon Erby, Tamica D. Groves and Diane Thompson; and National Equity Project for providing the venue.

About Black Teacher Project
Every child deserves a Black teacher
The Black Teacher Project recruits, develops and sustains Black teachers for schools in the United States. Our goal is to create an effective teaching force that reflects the diversity of Black people in this country. www.BlackTeacherProject.org

About BlackFemaleProject Conversation Series
The BlackFemaleProject monthly Conversation Series began in Oakland, CA in March 2015 and prioritizes creating emotionally safe spaces where women can talk openly about workplace experiences and other topics related to the BlackFemaleProject. See Events Page for more information.